Electric Trials Bikes Expected From Gas Gas At EICMA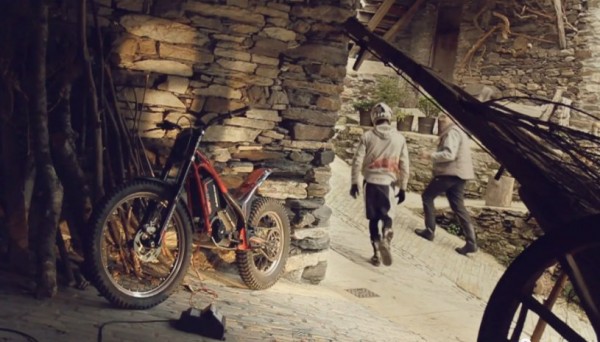 According to TrialWorld.es,  Gas Gas is expected to unveil an electric trials bike called the Gas Gas 4820 at EICMA this weekend. The bike will go into mass production this January. Gas Gas CEO Ramone Puente says 200 units have already been sold to Germany, Austria and Sweden.
Back in March 2010 I posted about an electric electric Gas Gas conversion by German importer BLM Motorrader. This production version, however, was developed with the help of ETA Motors.
As mentioned before, it seems trials is a great niche for electric drive motorcycles. Lots of torque, low speed and you never get too far from the truck. Add quiet to the mix and many urban venues become a potential eTrials playground. OSET has proven it can sell serious electric trials bikes for kids and be successful. It looks like we will soon find out if adults are willing to jump on board.
Who knows, Gas Gas may be in time to ride a small wave of interest building in the US for Trials riding. I know I have wanted a trials bike even more since the Smage Brothers rocked America's Got Talent. Hey, if Kevin Schwantz says it laid the foundation for his skills, it must be good.
Check out another recent video of the Gas Gas 4820 eTrials bike being ridden by Adam Raga.
And another of Julien Dupont Trials'n the Alps.
Source: TrialsWorld.es or Solomoto.es via: e-dirt.co.za