Xinling e-Motor Electric China Bike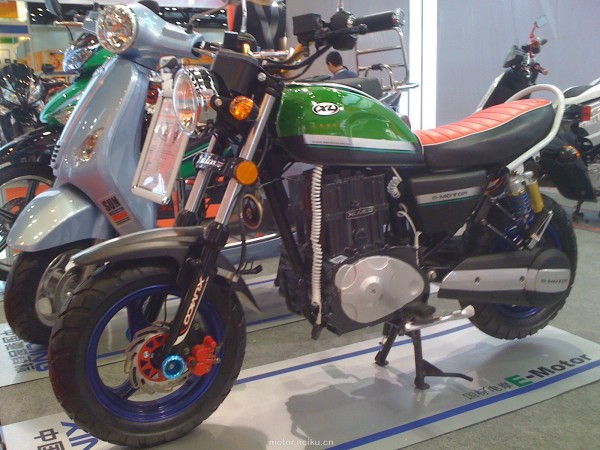 My mind is still spinning from a recent trip into the Chinese motorcycle forums. I blew hours looking through CIMA pics from 2010 and 2011 and this is some of what I have to show for it…
Xinling (Xlmco) made every effort to make this Xinling E-Motor electric motorcycle look like it's gas burning brother. From the monstrous "engine" to the "chain guards" (yes, plural) to it's double piggy back "Ohlins" shocks this hub motored mini bike does a good job looking dirty and loud.
You would think a bike that worked so hard to look gas powered would be ugly but I actually think it looks pretty cool.
Source: nciku.cn via: MyChinaMoto
I'd link to Xinling's website but I can't seem to find one.