How To Watch The 2011 TT Zero Live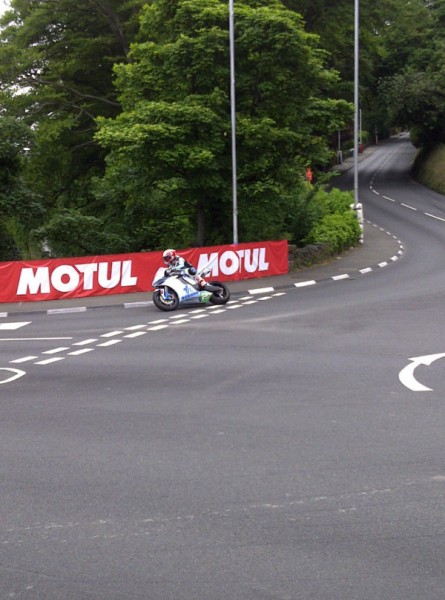 Update: TT Zero has been cancelled due to rain for today 6/8. Unofficial word is it will run 6/9 at 5:15 PM BST (Isle Of Man time), 11:15 AM CST.
The TT Zero race at Isle Of Man is happening some time today. Rain and various scheduling confusion has forced most interested fans to wait and see when the leccy bikes hit the track. When it does start there are a few ways you can track progress and see pics and rankings as they show up.
1) pull up http://ttlive.iomtt.com/ and click on "TT Zero" in the lower left corner of the page. This will show rider rankings as they happen. Sometimes the transponders fail so don't worry if a rider does not show up at a checkpoint.
2) pull up http://www.manxradio.com/ and hope they actually announce the whole TT Zero race. They had great commentary leading up to TT Zero practice but did not cover play by play action during practice.
3) Follow @amadeus_iom, @asphalt_rubber and @caferace on twitter. They are on the Island and posting pics as they happen
4) Follow has tag #ttzero on twitter
5) Any other tips? Please leave a comment.
Thanks to @BrammoFan for reminding me of 1 and 2 in the list early enough to catch the practice sessions. If your not following him on twitter it is highly recommended. He follows the entire electric scene very closely. Not just Brammo.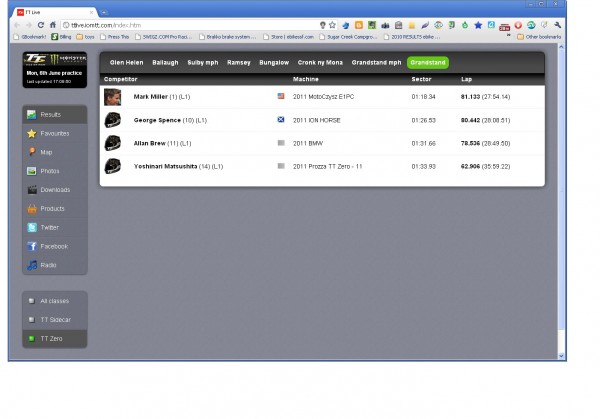 Image: Amadeus Photography