Quantya Enters EV Charging Market And Unveils vRone Scooter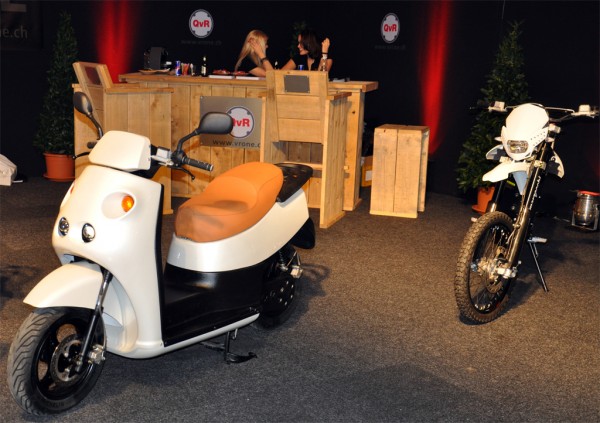 Swiss electric motorcycle manufacturer Quantya SA announced plans to enter the home charging business to diversify their product offerings, aid their push into fleet sales, and gain market share.
The Electrant charging station and vRone scooter are being developed in collaboration with the Swiss organization, vonRoll Industries.
The vRone looks to be a progression of the original Quantya Squter prototype I wrote about almost one year ago. The specs are reported to be the same but there is talk inside Quantya of an 84 Volt / 70 Ah version. The specs reported last year are in the photo gallery after the break.
You'll notice in the pictures this is not a hub motor scooter which makes it different from most of the electric scooters on the market. Dario, the man in the big leather chair at Quantya USA, rode the earlier prototype and mentioned it was belt drive.
Look for the Quantya vRone and Electrant charging station to roll out early this year.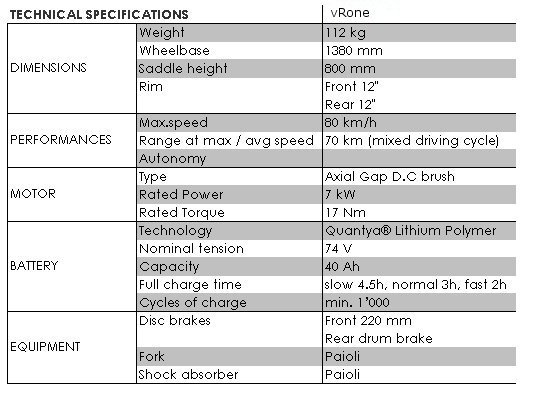 Quantya Press Release follows…
Dear Quantya importers,
with every project, Quantya's mission is to exceed expectations.
Since 2007, Quantya has been the most respected name as electric motorcycle manufacturer. Our visions have pioneered the green mobility and have always kept our clients one step ahead. The secret to Quantya's success has been a level of adaptation that can only come from passion about what we do.
Today the technical possibilities change quickly and we stay in line with our clients needs and expectations. Quantya's passion and experience brings our clients the pleasure they are looking for.
We're pleased to present you the new scooter "vRone" and the charging station "Electrant", resulting of close collaboration between QUANTYA SA and vonRoll Industries (http://www.vonroll-infratec.ch/en/).
vonRoll represents 200 years of industrial and economic tradition "Made in Switzerland".
This two products will be available from Spring 2011 and we're sure that this will be an opportunity expanding our business unto a mass market, fleets, municipalities and so on.
The fact to be able to supply also an innovative charging station for E2W and electric cars is an add value that no other electric vehicles manufacturer can offering.
Ted, you did beat me to the punch but I have more information ;)