Mission Motors Will Race 2011 Season On The New Mission R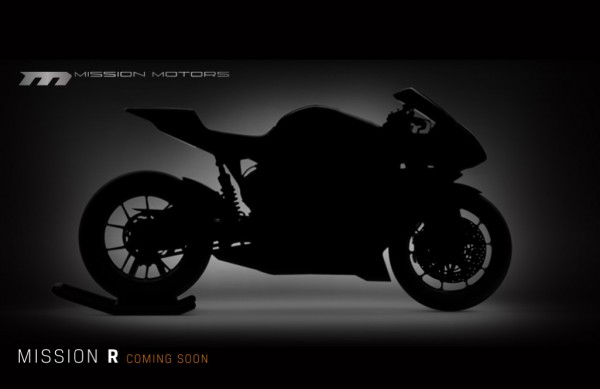 Mission Motors quietly announced on their website plans to race the 2011 season but they have not named events or a specific electric race series. They also show the silhouette of the new Mission R. There are no details of the bike beyond the picture and we are left wondering if the bike will use the Mission EVT drivetrain they announced yesterday at SEMA.
Mission writes on their website:
The racing circuit is the proving ground for Mission technology. Our customized Mission race bikes carry the same advanced electric powertrain found in our production motorcycles. Mission's Motorsports Team will compete in races throughout the 2011 Season. Through a commitment to success on the track, the Mission Racing team aims to set the mark for electric performance.
Hit the break for more pictures and everything I can gather from the picture…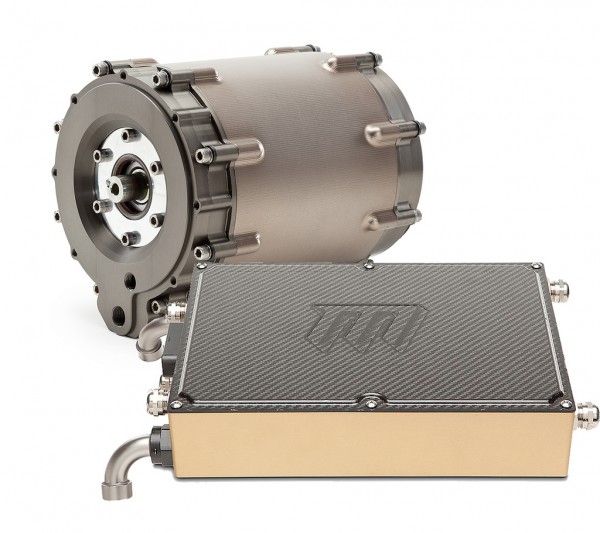 The picture shows a much more streamlined body and a much smaller overall package than the original Mission One. You can also make out an oddly oriented rear shock, with the top of the shock mounted well back from the bottom. I'm assuming they have implemented some type of unique linkage or shock tuning wizardry but it's all guesses at this point. Stay tuned for more details.
Below is a picture of the Mission One, now called the Mission One PLE (Premier Limited Edition).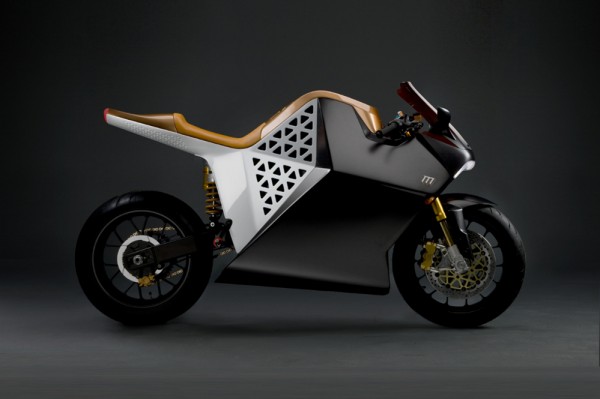 Source: Mission Motors Via: Electro Velocity