Rieju Goes Electric With The Mius Scooter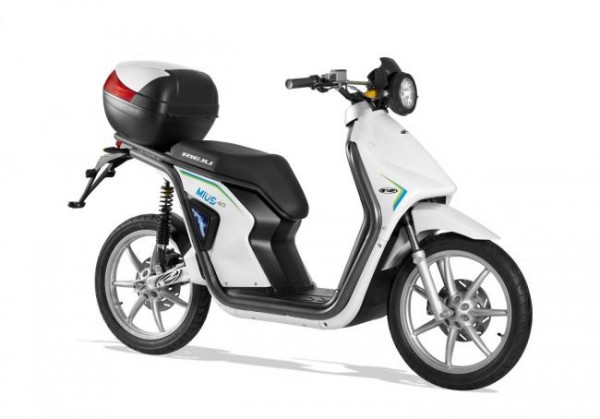 Spanish powersports manufacturer Rieju will throw its hat in the low emission vehicle ring with an electric scooter it calls the Mius. Rieju, known for its sharp-looking small-displacement enduros and street bikes, worked with the University of Barcelona on the big wheeled electric scooter. Details beyond the pictures are scarce but we know it uses a DC motor and lithium ion batteries sourced from Germany.
Unlike most electric scooters including Yamaha's planned EC-03 which use hub motors, the Rieju Mius has its DC motor mounted in the frame. A lack of chain, belt or any obvious shaft drive system going to the rear wheel leaves me scratching my head.
Barcelona appears to be a European hotspot for electric drive two wheeler development. Rieju's Spanish neighbor, Derbi, is experimenting with an electric sportbike and the 2010 TTXGP final is being held this weekend approximately 350 miles south of Barcelona in Albacete, Spain. We may have to wait for EICMA which runs November 2 – 7th before we can learn any more details on the Mius. I will post any updates I find here so please check back.
Source: Motorcycle Market Watch – Thanks for the news tip Michael.