FIM e-Power Practice Pictures and Updates
Asphalt And Rubber posted a pic of the Brammo Empulse RR on the track at Laguna Seca. It was the first one I saw and possibly the first published picture. Unfortunately a failure in a one-off piece will keep the Empulse off the grid tomorrow. Craig Bramscher says Brammo will race again this year. TTXGP at VIR being the most likely guess at where they will end up.
e-Power Practice Results
MotoCzysz had the best lap at 1:50.377. Lightning motors was one second behind at 1:51.358 followed by DR Motors another 1 second behind (1:52.266). Check out the rest of the practice times at RRW.
Zero Motorcycles Test Rides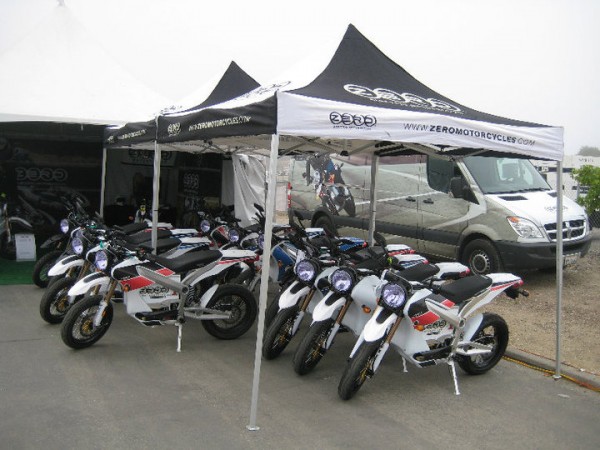 Zero Motorcycles have many bikes waiting for test rides.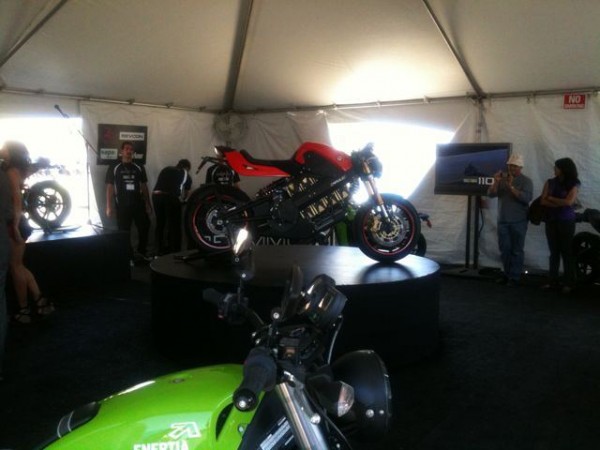 Julie @futurefluff posted a pic from the Brammo Empulse unveiling. I'm sure BrammoFan will have full update soon.
I will update this post with more pics as they come.