SWIGZ.com Pro Racing Out For Seca, Shooting For VIR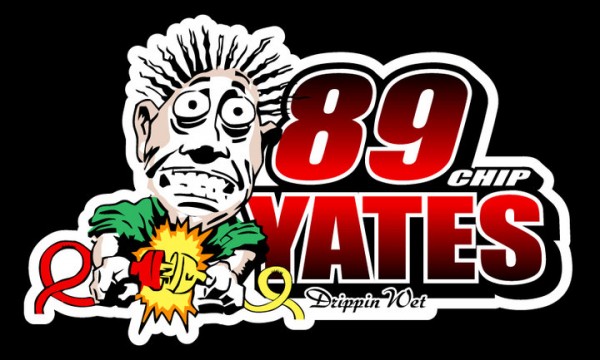 Chip Yates and the SWIGZ.com Pro Racing team have been hard at work putting together the electric race bike equivalent to 600cc petrol bike performance. The team showed up at the first TTXGP race at Infineon this year with their bike but it was not ready to race as they had hoped. Turns out the Headway cells they sourced did not live up to the performance and weight spec they were promised. 50 grams over the 300 gram spec translated to just shy of 40 lbs of unplanned weight. Now $12,000 in the hole Chip and Team started looking for new batteries and are hoping to have the $40K worth of new cells from a different manufacturer in hand this month. The plan is to race at Virgina International Raceway for the final leg of the TTXGP North American series if the batteries are delivered on time. Unfortunately for Yates and the fans FIM e-Power is not going to happen for them in 2010.
The battery setback was just one piece of bad luck for the Yates in 2010. Chip's bid for FIM World Supersport came up short after the group he contracted to built his GSXR race bike engine under-delivered leaving him with a slower bike than he had in 2009. As a result, Chip and his team are concentrating exclusively on their electric program where he is building strong partners and using his engineering background to help pioneer a new frontier of racing.
Despite the setbacks this year Chip and his team are optimistic about the technology they are developing.  On his website Chip also talks more about the electronics that control the electric race bike. I posted a while back about SWIGZ.com Pro Racing's "Race Finishing Algorithm" that computes throttle usage trends, distance left in the race, and other factors and decides how much power to put down. Chip also has a "push-to-pass" button to allow for extra speed when passing another rider. This is all programmed by his MIT educated team of engineers using a MicroStain Inertia-Link and MoTeC ACL. Basically a bunch of high tech, expensive gadgetry used to keep F1 race cars from roasting their tires and flying off the track.
Check out the Chip Yates Official Status page for more information on the SWIGZ.com Pro Racing effort and an interesting interview with Chip on the left sidebar.
Source: Chip Yates SWIGZ.com Pro Racing Images: Chip Yates