Videos Of The EV1 Powered Lightning Motors vs. Zero Agni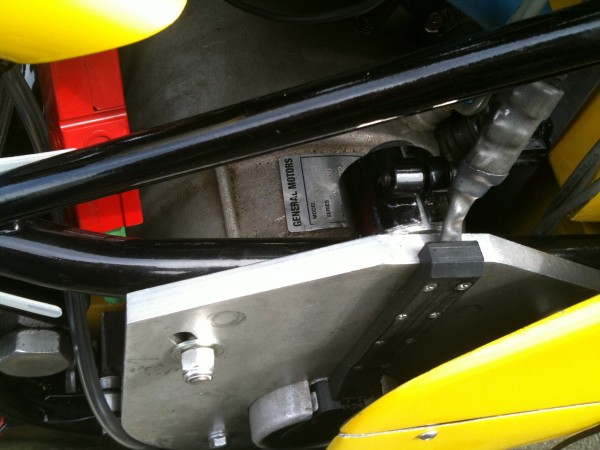 "If you strike me down, I shall become more powerful than you could possibly imagine."
The electric motorcycle world has been buzzing about the heated battle between Shawn Higbee on the Zero Agni and Michael Barnes on the Lightning Motors bike. Shawn rode the lighter, more agile Zero quickly through the turns while the 525+ pound weight and poor ground clearance of the "Yellow Banana" kept Barney from taking an optimal line through the turns. The strong acceleration of the Saturn EV1 powered Lightning Motors bike allowed Barnes to reel Higbee in on the straights when the tight course opened up.
Check out the videos after the break. The Saturn EV1 met an abrupt and confusing death after General Motors terminated it's electric car leasing program and destroyed all the EV1 electric cars. Check out Who Killed The Electric Car? to get more information on the history of this motor. One of the unplanned stars of this documentary is EV advocate Chelsea Sexton (@evchels) who race organizer Azhar Hussain wisely chose to present the TTXGP winner with the grand prize at Infineon Raceway.
Below is a series of videos of Barney on the Lightning Motors bike and Higbee on the Zero Agni exiting turn 9 at Infineon. I was smiling ear to ear watching this and my lame, gut-felt comments attest to how much I was lovin' it. This went on for 3 or 4 laps until the electrical system started to heat up. By lap 5 or 6 you could see the Lightning bike having trouble maintaining consistent acceleration.
If Richard Hatfield and the Lightning Motors crew can figure out how to keep this beast cool the long straights of Elkhart Lake will surely favor this 166.344 mph electric rocket. However, Shawn Higbee on the agile and proven Zero Agni could easily defend it's win in Round 2 of the North American TTXGP.
Videos from Turn 9 of Infineon Raceway during Round 1 of the 2010 TTXGP
Note: Lap numbers are estimated. I could be off by 1 or 2.
Lap 1
Lap 2
Lap 3
Lap 4
Lap 5
Lap 6
Posted on May 19, 2010 at 1:04 pm by
John Adamo
·
Permalink
In:
Racing
,
TTXGP
· Tagged with:
2010 TTXGP Infineon
,
Barney
,
battle
,
Chelsea Sexton
,
electric motorcycle race video
,
Electric Motorcycle Racing
,
EV1
,
Infineon Raceway
,
Lightning Motors
,
race footage
,
Racing
,
Saturn EV1
,
TTXGP
,
Video
,
who killed the electric car