Volt Motorcycles Brings More Guru Knowledge To TTXGP Grid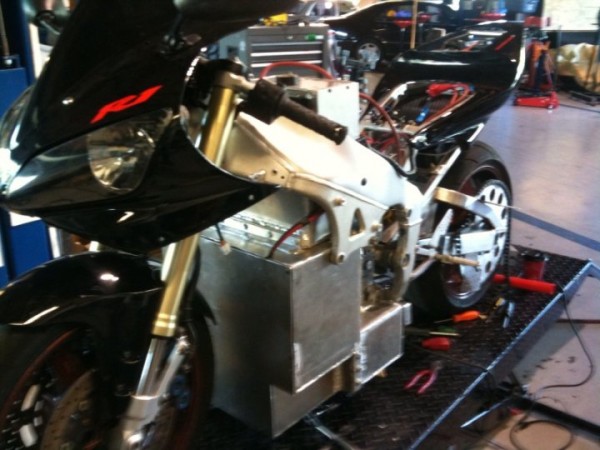 Volt Motorcycles is a group effort by Loren Crotty and Eland Eggers with a major sponsorship from ThunderStruck Motors. Loren and Eland have been employees of ThunderStruck but they have been working on a electric street bike with ICE power output since 2008. Information on the Volt electric race bike has been hard to track down but I finally found their Facebook page. Looks like they have converted a Yamaha R1 for track duty and like many teams they are most likely scrambling to get the bike ready. As of last week the team logo was still being developed and the suspension was being worked over.
More pics and information after the break…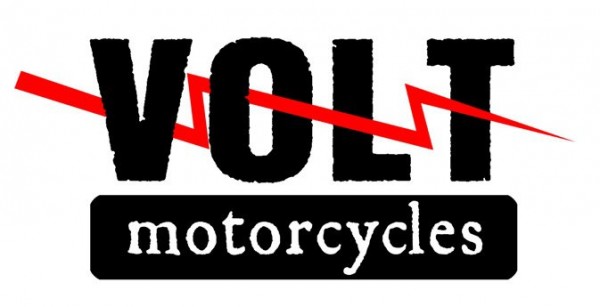 Volt Motorcycles' mission is to introduce "the concept of high horse power Electric Motorcycles" to the world of motorcycling. Like SWIGZ.COM Pro Racing it appears they are accepting the weight penalty of a large battery pack in trade for big power. They are also bringing years of experience of their boss at Thunderstruck Motors electric motorcycle guru Brian Hall.
Brian Hall's ThunderStruck Motors holds all NEDRA records for motorcycles under 300 volts. They also supply ThunderStruck's motors, controllers, batteries and Brian Hall's racing expertise to many TTXGP teams on the 2010 TTXGP grid.
Everyone is a little bummed Brammo, Mission and MotoCzysz are not going to be at Infineon this year. The rumors and speculation hope of Quantya entering the mix also did not pan out. No team from eQuad manufacturer and 2009 TTXGP Open Class second place finisher Barefoot Motors either.
On the bright side TTXGP organizer Azhar Hussain and his eGrandPrix crew still managed to get 12 teams with unique backgrounds and racing strategies on the grid at Infineon Raceway. In addition, we have a few more electric motorcycle industry veterans taking part and Volt Motorcycles, with the major sponsorship of ThunderStruck Motors is one of them.
Volt Motorcycles and ThunderStruck Motors don't have the marketing power of many of the big names in the electric motorcycle world but they have serious knowledge of how to go fast with batteries, big wire motors and electrical trickery. Volt Motorcycles is definitely a team to watch this weekend when TTXGP North America kicks off in Sonoma, CA. Buy your discounted tickets here.
Source: Volt Motorcycles on Facebook
Posted on May 12, 2010 at 12:17 pm by
John Adamo
·
Permalink
In:
Racing
,
TTXGP
· Tagged with:
2010 TTXGP Teams
,
AC Induction motor
,
Brian Hall
,
Eland Eggers
,
guru
,
Infineon
,
Loren Crotty
,
R1
,
ThunderStruck Motors
,
TTXGP
,
Volt Motorcycles
,
Volt Motors