2010 Battery Vehicle Society Electrathon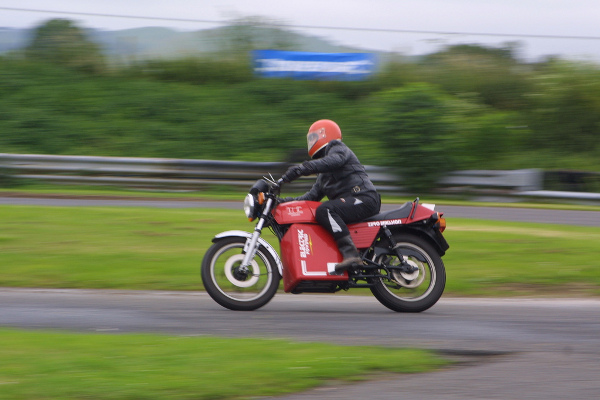 Note: The BVS is looking for event Sponsors. Contact: Events@BatteryVehicleSociety.org.uk
The 2010 Battery Vehicle Society (BVS) Electrathon will be held at the Shakespeare County Raceway September 25 and 26. Shakespeare County Raceway is located near Stratford-upon-Avon, United Kingdom. The event will feature circuit and sprint races for all forms of wheeled EV's and "sustainable transport". There will be an exhibitors area where vendors can display their goods and EV's will be available for demo drives.
The BVS is based in the UK and has been running these events for the last 25 years and has members from all over the world. Cedric Lynch, inventor of the Agni Motor which powered the Team Agni X01 to victory in the 2009 TTXGP is used in many electric race motorcycles cut his teeth racing in BVS events.
If you in the UK or have ever wanted to visit September may be a good time. There are bound to be some amazing electric motorcycles to see in action. At the 2007 BVS Electrathon someone showed up with a Zero Drift (Zero Motorcycles's first bike) and there were a few homebrew electric motorcycles too.
See the pictures from 2007 Electrathon after the break. If you look hard you may see PlugBike's favorite EVCast host. :D
Source: EVMotorcycle.org Photos: anachrocomputer
Posted on April 8, 2010 at 9:17 am by
John Adamo
·
Permalink
In:
Events
· Tagged with:
2010 Electrathon UK
,
Battery Vehicle Society
,
Battery Vehicle Society Electrathon
,
BVS
,
BVS Electrathon
,
demos
,
Electrathon
,
Events
,
Racing
,
Shakespeare County Raceway
,
Stratford-upon-Avon
,
UK