Quantya Unveils Squter P1 Scooter And MMX Motocross Bike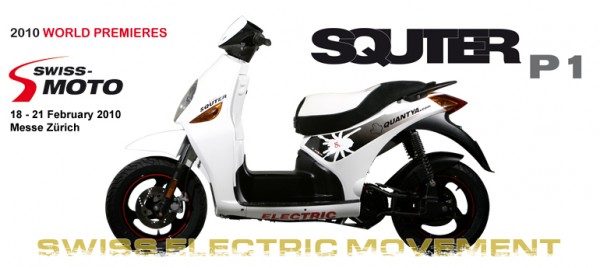 Quantya is unveiling a new electric scooter called the Squter and a mini MX bike called the MMX at Swiss-Moto in Messe Zurich today. Both utilize the 40 Ah battery similar to the Strada and Track but the Squter will use a 74 Volt nominal system that was rumored to be in development for a sportbike last year. Previous Quantya models have used a 52 Volt nominal system. The MMX appears to inherit the naked aluminum subframe similar to the prototype Supermoto that has been making appearances on the web.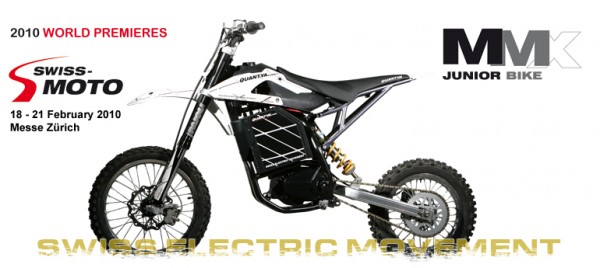 The specs for the Quantya model range are listed below.

Source: Quantya UK
Posted on February 18, 2010 at 9:07 am by
John Adamo
·
Permalink
In:
Quantya
· Tagged with:
74 Volt
,
electric scooter
,
kids bike
,
mini bike
,
mini electric motorcycle
,
mini MX
,
MMX
,
MotoSwiss
,
Q-PARX
,
Scooter
,
Squter
,
Squter P1