Zongshen PEM Doesn't Want Warren Buffett, They Want Mission Motors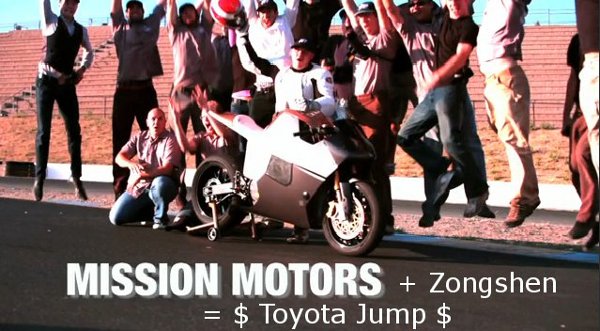 Toyota has nothing to do with this article really, but remember the 1980's Toyota commercials? No? OK, never mind the photo.
Last month rumors were flying about Zongshen PEM president Zou Zongshen traveling to the United States to meet billionaire investment legend Warren Buffett. Buffett has a 10% stake in Chinese Automotive manufacturer BYD and it was assumed he may want to get his hands on some of Zongshen because of its potential to capitalize on the crowded Chinese eBike market. Zongshen never denied meeting with Buffett but it appears the purpose of Zou's visit to the States was to meet with American motorcycle business Mission Motors.
It seems Zou liked what he saw (if my assumptions are correct) at Mission's San Francisco headquarters as on January 31 a strategic partnership agreement was penned between Zongshen PEM and Mission. The intent is for Zongshen to take a majority stake in Mission and inject capital into the American startup by June 2010. Later, "high-performance electric power systems" will be developed in a new R&D center in Chongqing with a global target market.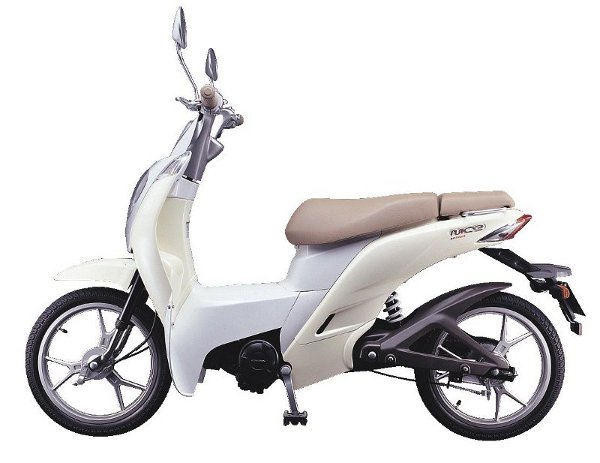 Mission Motors is the company behind the land speed record holding Mission One. Referred to as the "Tesla of motorcycles", the no-compromises electric superbike is slated for release in mid to late 2010 at a retail price of $68,000.
Zongshen is one of the many Chinese motorcycle brands that take credibility from the popular generalization that Chinese motorcycles are all junk. They have partnerships with Harley Davidson and Piaggio and the Zongshen Racing Team has race experience dating back to 1999.  The team has experience running bikes in MotoGP, CSBK and a 2002 World Motorcycle Endurance Championships win. For larger displacement motorcycle racing they use other company's machines and are in it for the experience gained from racing. Zongshen PEM specializes in small displacement motorcycles and is working to capture the huge and fragmented Chinese market for small electric motorcycles where 1200+ manufacturers compete for business.
Looking at the two companies it is easy to speculate on what might come from such a partnership. Will small affordable electric scooters end up in the US under the Mission Motors name? Will Zongshen enter one or more of the electric motorcycle racing series on a Mission-engineered bike? Will Mission Motors branded bikes make it to China? Maybe none of the above. Regardless, it is an interesting development and a great opportunity for Mission Motors.
Click below to see a video of the Mission One in action.
Source: Asphalt And Rubber Zongshen Race Bike Photos: Zongshen America
Posted on February 3, 2010 at 2:22 pm by
John Adamo
·
Permalink
In:
Mission Motors
· Tagged with:
Blue Sea
,
business
,
electric motorcycle industry
,
Industry
,
Mission Motors
,
Red Sea
,
Warren Buffett
,
Zongshen electric moped
,
Zongshen electric scooter
,
Zongshen Motorcycles
,
Zongshen Nice
,
Zongshen PEM
,
Zongshen Zou
,
Zou Zongshen