eGrandPrix Adds TTXGP Venues And *Cars* With EMXGP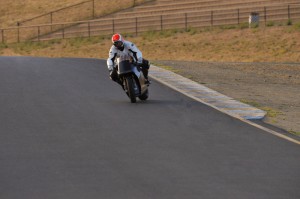 Azhar Hussain and the TTXGP organization have been hard at work securing new venues for their electric motorcycle racing series. MC24, Brammo Fan and Hell For Leather have been staying on top of the announcements.
The biggest news may be the announcement of the EMXGP electric car racing series. Details are scarce but the first race will be in Paris in June 2010. They will be working with GP-Elec, an established electric car and motorbike race series.
On the North American TTXGP front, Mosport in Toronto Canada will be the site of the second round and VIR in Virginia will be the site of the third round.
I lifted a nice summary of the TTXGP schedule as it stands from Hell For Leather…
TTXGP UK series
3rd & 4th July Cadwell Park
17th & 18th July Snetterton
11th September Castle Combe
2nd & 3rd October Brands Hatch
TTXGP North America Championship
May 14-16, 2010: Infineon
July 8 – 11, 2010: Mosport
August 13 – 15, 2010: VIR
TTXGP Italian series
June 26th – 27th: Magione
July 24th – 25th: Franciacorta
September 4th – 5th: Franciacorta
September 25th – 26th: Mugello
TTXGP Final / UEM European Championship
Date TBA: Albacete, Spain
TTXGP at 2010 Isle of Man TT races
May 29th – June 11th, 2010:  Isle of Man
Teams so far
Mission Motors
Zero Motorcycles
Team Agni
Source: eGrandPrix Via: Hell For Leather
Posted on December 15, 2009 at 11:04 am by
John Adamo
·
Permalink
In:
Racing
· Tagged with:
2010 Isle of Man TT
,
2010 TTXGP Teams
,
Azhar Hussain
,
car
,
eGrandPrix
,
EMXGP
,
TTXGP
,
TTXGP Italian series
,
TTXGP North America Championship
,
ttxgp schedule
,
TTXGP UK series
,
UEM
,
UEM European Championship