TTXGP UK Championship Dates Announced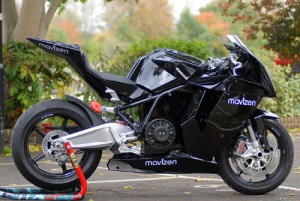 TTXGP announced the dates and venues for the planned TTXGP UK Championship 2010. Four dates were originally planned but it appears they have settled on three. The first at  Cadwell Park July 3-4, the second at Snetterton July 17 – 18 and Castle Combe September 11. The events will be sanctioned by the Auto-Cycle Union (ACU) and British Motorcyclists Federation (BMF) as planned but will not involve the FIM as they are starting their own series called e-Power.
Team Agni, the winners of the 2009 TTXGP at Isle Of Man will field 2 bikes in the TTXGP UK Championship and Isle Of Man. They mention exclusive entry in TTXGP so they will not be racing in the FIM e-Power series. This brings the 2010 TTXGP team count to 2 as Betti Motors, no stranger to electric motorcycle racing, already announced their participation. Azhar is quoted as saying we will see more teams announced shortly.
Source: eGrandPrix
Posted on November 26, 2009 at 9:30 pm by
John Adamo
·
Permalink
In:
TTXGP
· Tagged with:
ACU
,
BMF
,
dates
,
eGrandPrix
,
FIM
,
races
,
Racing
,
Team Agni
,
TTXGP
,
TTXGP UK Championship