MotoCzysz Teams With Bajaj On "Dream" Project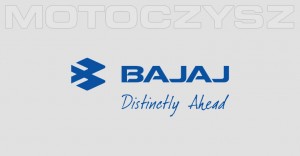 MotoCzysz has been said to be in talks with a major manufacturer on a hybrid electric motorcycle. It turns out it is India based Bajaj Auto and they are working on a "clean sheet design" of a "Next Generation Automobile".
MotoCzysz and Bajaj both have a lot of varied experience in the motorcycle industry. Bajaj in small bike design and manufacturing and MotoCzysz in design and smaller scale, high performance sportbikes. Bajaj also owns a large share in KTM. KTM is known to be working on an electric MX bike that is due out in 2010.
Once motorcycles are in peoples blood it is tough to get them out. With all the motorcycle culture in this partnership how could a two wheeled vehicle not emerge? I guess until we see it we have to assume it could be a 2, 3, 4 or no wheeled vehicle. It is however a very safe bet it will be at least partially electric drive. For now we can hope the "Dream" will be two wheeled.
MotoCzysz press release in full after the jump:
Pune, India / Portland, OR USA, October 2, 2009-
Bajaj Auto Limited (BAL) and MotoCzysz LLC are proud to announce an agreement has been finalized to enter into a joint venture "Dream" project. The goal of this project is to uncover and explore the possibilities for a Next Generation automobile. The prototype is to be an exemplary model of efficiency and innovation, a new chapter in automotive design and what consumers could expect in the future.
The JV project will be a clean-sheet design, prioritizing safety, efficiency, performance and style. It will combine leading green technologies with innovative packaging and style solutions to create an affordable alternative to the traditional automobile. "Michael Czysz has a rare skill set with first hand experience in internal combustion, electrification, motorcycle and overall environmental design. Given his unique design background and history of innovation we are excited about the possibilities of this project" says Rajiv Bajaj, MD of BAL. "When I walked through the gates of Bajaj I was immediately moved, the place, the people and the family are inspiring, it feels like anything is possible and the level of competence I saw was world class, Bajaj is an ideal partner." says Michael Czysz.
Rajiv Bajaj the Managing Director and son of company Chairman, Rahul Bajaj is very forward looking and has allowed Czysz great latitude to pursue fresh clean-sheet ideas, both Bajaj and Czysz agree this unique partnership could yield significant breakthrough vehicles. Fabrication of the first prototype will start this month in Portland, OR.
Bajaj- Bajaj Auto
Founded in 1945, Bajaj Auto Limited (BAL) is now a large manufacturers of motorcycles and 3 wheelers, ranked as the worlds' fourth largest, with about 2.2 million two- and three- wheeled units in 2008-2009. Bajaj exported a total of 772,519 vehicles a 25% improvement over 2007-2008. Total revenue for BAL was $1.85B USD in 2008-09. In November 2007, BAL acquired a 14.5% stake in KTM Power Sports AG, Bajaj recently increased their holdings to 32% with plans on raising its stake to around 50%. BAL is the flagship company of the Bajaj Group which consists of 27 companies.
MotoCzysz- www.motoczysz.com
International designer Michael Czysz founded MotoCzysz to combine his two passions, design and motorcycles. MotoCzysz is an emerging IP company already recognized as one of the leading innovators in the motorcycle industry. Recently MotoCzysz has directed a great deal of focus towards efficiency and electric vehicles. Michael Czysz feels the most significant breakthroughs in the automotive and motorcycle industry will come from the integration of efficient electric drive and energy recovery systems. MotoCzysz is dedicated to elevating the performance of vehicles while evolving them to be more carbon efficient, "This is the best way to guarantee racing will continue into the future" Michael Czysz
Source: MotoCzysz