TTXGP Year 0 Results (2009)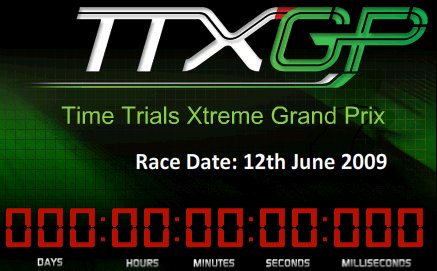 The TTXGP zero emissions race is complete. I'm sure most everyone who reads this blog has seen the results. What an exciting addition to the world of racing!
Amazing performance by the winning team, the teams who finished, the teams who made it to the starting line and the teams who attempted to enter the TTXGP. Reading and watching the teams prepare their ground breaking bikes and plan the race in such a short amount of time was inspirational.  I can't wait for year 1 and everything that will happen in the world of electric motorcycles before then. Thanks TTXGP for organizing a great race!
Below are some links to the TTXGP results. (Caution, spoiler!)
2009 TTXGP Results
Rob Barber (AGNI) 25m 53.50s, average speed 87.434mph
Thomas Schoenfelder (XXL Racing Team) 29m 04.93s, 77.841mph
Mark Buckley (Brammo) 30m 02.64s, 75.350mph
Thomas Montano (Mission Motors) 30m 33.26s 74.091mph
Chris Heath (Electric Motorsport) 34m 17:30s 66.022mph
Paul Dobbs (HTBlauva) 36m 10.63s 62.575mph
Chris Petty (Barefoot Motors) 36m 23.06s, 62.219mph
John Crellin (TORK) 37m 26.01s, 60.475mph
Stephen Harper (Brunel) 56m 27.89s 40.092mph
BEST BUY PRO CLASS
Barber
Schoenfelder
Buckley
Montano
Dobbs
Harper
OPEN CLASS
Heath
Petty
Crellin
Check out this twitter search for TTXGP pictures and comments starting at about 04:45 CST (-5 GMT) 6/12/2009
@amadeus_IOM has some great photos from IOM TT and TTXGP
Please feel free to leave any other links to results and pictures in the comments and I will add them to this post.